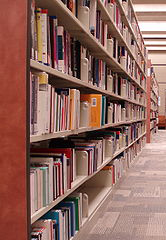 Tuesday Mar 11th, 2014
Our first Australia and New Zealand Library Advisory Council
Saturday Mar 8th, 2014
Marjorie Senechal on Women's Day 1979 in the Soviet Union.
Friday Feb 21st, 2014
Looking at who is most likely to succeed in an academic career and why
Thursday Feb 20th, 2014
Video interviews with Anne E. Cunningham and Jamie Zibulsky
Wednesday
Nov 27th, 2013
. . . . .