Blog Biography
Since July 2005, the talented authors, staff and friends of Oxford University Press provide daily commentary on nearly every subject under the sun, from philosophy to literature to economics. OUPblog is a source like no other on the blogosphere for learning, understanding and reflection, providing academic insights for the thinking world.
Editor-in-Chief
Alice Northover joined the OUPblog in January 2012 and you can also find her tweeting @OUPAcademic and Facebooking as Oxford Academic. Prior to joining Oxford, she worked in book publicity, annoyed colleagues about social media, argued semantics, and fantasized about running away to Paris and living as a late 1950s "intello." Now she can be found wandering aimlessly around New York, obsessing about her cat, and still arguing semantics. Learn more about Alice. You can reach Alice at alice(dot)northover(at)oup(dot)com.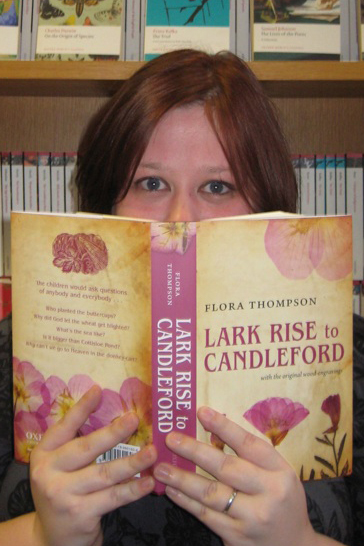 UK Blog Editor
Kirsty Doole has been with Oxford University Press in the UK since July 2005. As well as being OUPblog's UK Contributing Editor, she looks after the publicity in the UK and Europe for the Oxford World's Classics series and a variety of other trade, journal, and online product titles. Outside of work, she loves Victorian literature and history, but doesn't 'get' steampunk. Learn more about Kirsty. She can be reached at kirsty(dot)doole(at)oup(dot)com.


Past Editors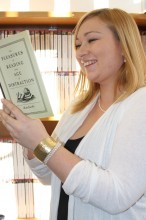 Nicola Burton
Nicola Burton served as a contributing editor to the OUPblog in 2011 and as UK blog editor from 2012-2013. She joined the UK publicity team at Oxford University Press in August 2011 and hasn't looked back since. In addition to her work on OUPblog, Nicola is the publicist for Dictionaries and OUP's language reference, music and religion trade titles. She also tweets @OED and @oxfordwords. In previous years, Nicola could be found working in technology PR, drinking in East London pubs, and globetrotting with an overly large pink backpack. She is now mostly to be found in charity shops satisfying her button-buying habit. Learn more about Nicola. You can reach Nicola at nicola(dot)burton(at)oup(dot)com.
Lauren Appelwick (June 2010 – November 2011)
Lauren Appelwick took up OUPblogging in June 2010, coming from the US publicity department and succeeding longtime Editor Rebecca Ford. Prior to her life at Oxford, Lauren spent most of her free time working on her novel (there is no novel), studying economic theory (no she didn't), and working as a theater technician and carpenter (actually, that last part's true). Learn more about Lauren.

Rebecca Ford (July 2005 – June 2010)
Editor Rebecca Ford joined Oxford after working as a staff writer for Creative Loafing. She left in 2010 to attend law school. Read Becca's goodbye entry on the blog. Learn more about her.
Matt Sollars
Founding OUPblog editor.