By Robert Repino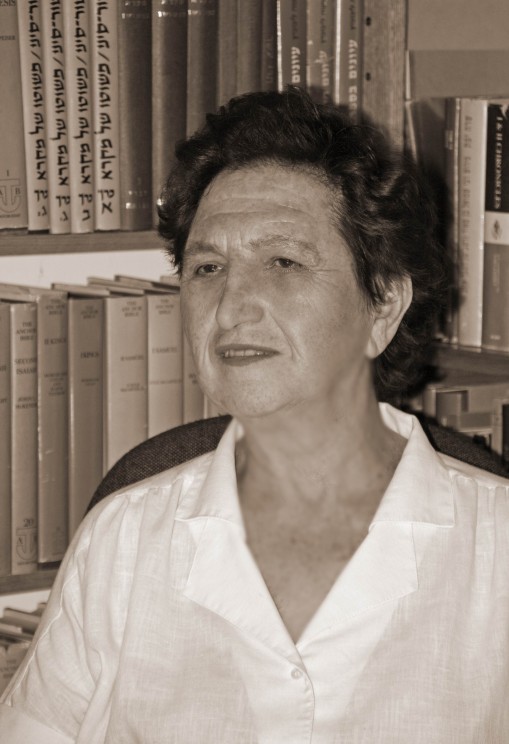 Biblical scholar
Sara Japhet
has been a leading authority on the two books of
Chronicles
since the publication of her landmark works 
The Ideology of the Book of Chronicles and Its Place in Biblical Thought
(Hebrew 1977; English translation 1989), followed by
I and II Chronicles: A Commentary
in 1993. Since then, she has added numerous articles and books on the subject, including
From the Rivers of Babylon to the Highlands of Judah: Collected Studies on the Restoration Period
(2006). The book of Chronicles provides a history of Israel from Adam, through the monarchies of
David
and
Solomon
, the Judean monarchy, and finally to the period of destruction at the hands of the
Babylonians
. The unnamed Chronicler wrote during a later period, when the
Persian Empire
had replaced the Babylonian rule, and allowed the Judeans to return to Judah and restore the Jerusalem Temple. But, as Japhet's research has shown, this is not a simple history as we would understand it, for the Chronicler had an agenda of reconciling the story of the Israelites with their occupation under Persian rule, and with their changing religious and historical concepts. To do this, the two books weave both
legendary
and historical events into the narrative, along with
theological
themes emphasizing the special relationship between the God of Israel and the people of Israel, the importance of the
Torah
, and the sacredness of the restored
Temple
. Thus, 1 and 2 Chronicles can be viewed as a unique reimagining and expansion of the books of
Samuel
and
Kings
—a hybrid work that
reinterprets
scripture within the scriptures, while establishing its own place within the Biblical
canon
.
In an interview with Professor Marc Zvi Brettler of Brandeis University, Professor Japhet explains how she became interested in the Chronicler, which she describes as "a fresh, critical spirit with the courage to look at Israelite history in a different way." This emphasis on new and critical perspectives, she explains, helped to frame her career, and was fitting given her appointment as the first tenured woman in the Bible Department at the Hebrew University of Jerusalem. In addition, Japhet discusses how her early experiences with Chronicles informed her ongoing work on the larger issues of exegesis and historiography.
The audio version of the interview is embedded above, and a transcription with footnotes is available here
Robert Repino is an Editor in the Reference department of Oxford University Press. After serving in the Peace Corps in Grenada, he earned an MFA in Creative Writing at Emerson College. His work has appeared in numerous publications, including The African American National Biography (2nd Edition), The Literary Review, The Coachella Review, Hobart, and JMWW. His debut novel is forthcoming from Soho Press in 2014.
Oxford Biblical Studies Online is a comprehensive resource for the study of the Bible and biblical history. With Biblical texts, authoritative reference works, and tools that provide ease of research into the background, context, and issues related to the Bible, Oxford Biblical Studies Online is a valuable resource for students, scholars, clergy, and any reader seeking an up-to-date ecumenical resource. Oxford Biblical Studies Online is vetted by a team of leading scholars headed by Michael D. Coogan.
Subscribe to the OUPblog via email or RSS.
Subscribe to only religion articles on the OUPblog via email or RSS.