Posted on Wednesday, January 9th, 2013 at 7:30 am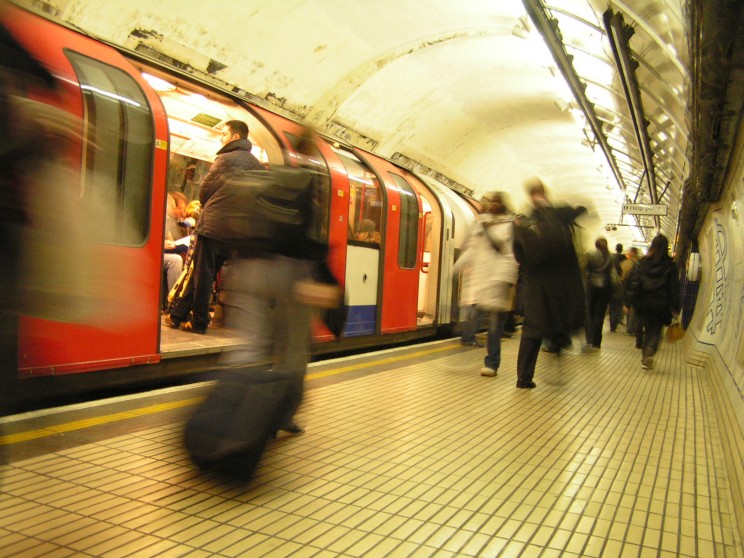 This week marks the 150th anniversary of the London Underground. The Metropolitan Railway line, completed in 1863, then running from Paddington to Farringdon Street, was the first part of the London Underground to be built, and was the first Underground railway up and running in the world. More than 2,000 workers built the line, and the first carriages were pulled by steam before electrification was introduced in the early twentieth century.
Today, the Tube, as it quickly became known, is often an area of frustration in many commuters' lives, though we have to admit that without it we would be stranded (probably somewhere near the M25). In honour of its longstanding service, here are ten little-known yet interesting facts about the locations in which underground  stations can be found today:
The information in this article is taken from A Dictionary of London Place Names by A. D. Mills, now in its second edition.
Subscribe to the OUPblog via email or RSS.
Subscribe to only lexicography and language articles on the OUPblog via email or RSS.
Image credits: 1) The London Underground in motion. Photo by Jessica C, 2005. Creative Commons License. (via Wikimedia Commons). 2) Marble Arch. Photo by Stephen Mckay, 2007. Creative Commons License (via Wikimedia Commons). 3) Canary Wharf Tube stop. Photo by Mike Knell, 2006. Creative Commons License. (via Wikimedia Commons).