Posted on Saturday, February 23rd, 2013 at 3:30 am
CNN National Security Analyst Peter Bergen visited the Carnegie Council in New York City late last year to discuss Talibanistan, a collection he recently edited for Oxford University Press. Bergen, who produced the first television interview with Osama bin Laden in 1997, discussed the positive changes in Afghanistan over the past ten years: "Afghans have a sense that what is happening now is better than a lot of things they've lived through…"
Bergen was joined at the event by Anand Gopal, who wrote the first chapter in Talibanistan. Gopal recounts the story of Hajji Burget Khan, a leader in Kandahar who encouraged his fellow Afghans to support the Americans after the fall of the Taliban. But after US forces received bad intelligence, perceiving Hajji Burget Khan as a threat, he was killed in May 2002, which had a disastrous effect in the area, leading many to join the insurgency.
Anand Gopal on the tragic mistake made by the American military: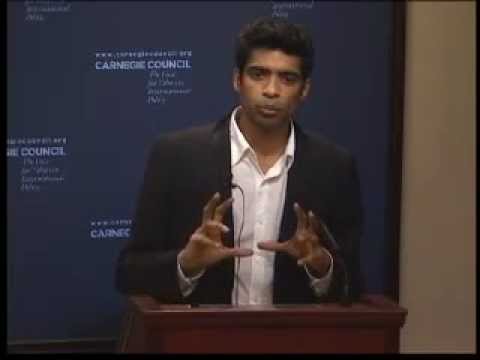 Peter Bergen is the director of the National Securities Studies Program at the New America Foundation, and is National Security Analyst at CNN. He is the author of Manhunt, The Longest War and The Osama Bin Laden I Know. Anand Gopal is a fellow at the New America Foundation and a journalist who has reported for the Wall Street Journal, the Christian Science Monitor, and other outlets on Afghanistan. Talibanistan: Negotiating the Borders Between Terror, Politics, and Religion was edited by Peter Bergen and Katherine Tiedemann and includes contributions from Anand Gopal.
Subscribe to the OUPblog via email or RSS.
Subscribe to only current affairs articles on the OUPblog via email or RSS.