Posted on Monday, September 17th, 2012 at 6:30 am
Earlier this summer, NATO leaders approved President Obama's plan to end combat operations in Afghanistan next year, with the intention of withdrawing all US troops by the end of 2014. The war in Afghanistan, which begun in 2001 as a response to the events of September 11, has turned Central Asia into one of the most volatile regions in the world, with the US, Russia, and China all vying for influence among the former Soviet republics.
In the video below and an op-ed in the New York Times on Wednesday 22 August 2012, Alexander Cooley, author of the new book Great Games, Local Rules: The New Great Power Contest in Central Asia, explains the geopolitical consequences of the troop withdrawal.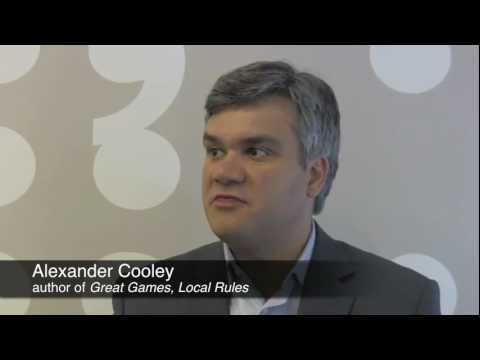 Alexander Cooley is the Tow Professor for Distinguished Scholars and Practitioners in the Department of Political Science at Barnard College, Columbia University. His books include Contracting States, Logics of Hierarchy, and Base Politics. Follow him on Twitter at @cooleyoneurasia. Read his previous blog post "Afghanistan's other regional casualty."
Subscribe to the OUPblog via email or RSS.
Subscribe to only politics and law articles on the OUPblog via email or RSS.
View more about this book on the