What do scientists say about the "soul"? How does Richard Dawkins answer the question "why are we here?" In Part 2 of this series on religion, Steve Paulson (of NPR fame) reflects on the biggest questions in the ongoing science vs. religion debate.  Part 1  can be found here.
Ep. 4.5 – RELIGION (Part 2)
Play Now
|
Play in Popup
|
Download
Want more of The Oxford Comment? Subscribe and review this podcast on iTunes!
Featured in Part 2:
Steve Paulson, Executive Producer of To the Best of our Knowledge and author of Atoms and Eden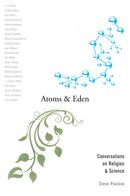 exclusive interviews from world famous atheist Richard Dawkins and chimpanzee advocate Jane Goodall