By Justin Hargett, Associate Publicist
On Sunday, February 8th, The Recording Academy will posthumously present Gene Autry with their Grammy for Lifetime Achievement. (My hometown hero, Dean Martin, will receive one as well). Although our classic country stars have recently been relegated to specialized satellite radio stations and western re-runs on TCM, hopefully this Grammy nod will renew interest in these forgotten blue yodelers and their western tales. (But seriously, no love for TV on the Radio's Dear Science, Grammers?)
However, Gene Autry was not just a singing star, in fact, he's the only performer to have 5 separate stars on the Hollywood Walk of Fame, one each for film, recordings, television, radio, and live performance. Before Joss Whedon took cowboys into space with Firefly, Gene Autry starred in the most unusual Science Fiction/Western ever made. Here's the trailer from the 1935 Mascot serial Phantom Empire:
For a more classic Gene Autry scene, here is a lovely country duet from the 1939 Western Mexicali Rose:
Fortunately for us, a lot of Gene's work, though not nearly all, is available in the public domain. Complete episodes of "The Gene Autry Show", his CBS TV Western, and the complete archive of his radio hour, "Melody Ranch", are readily preserved for our consumption. As well as the comic books that bear his name: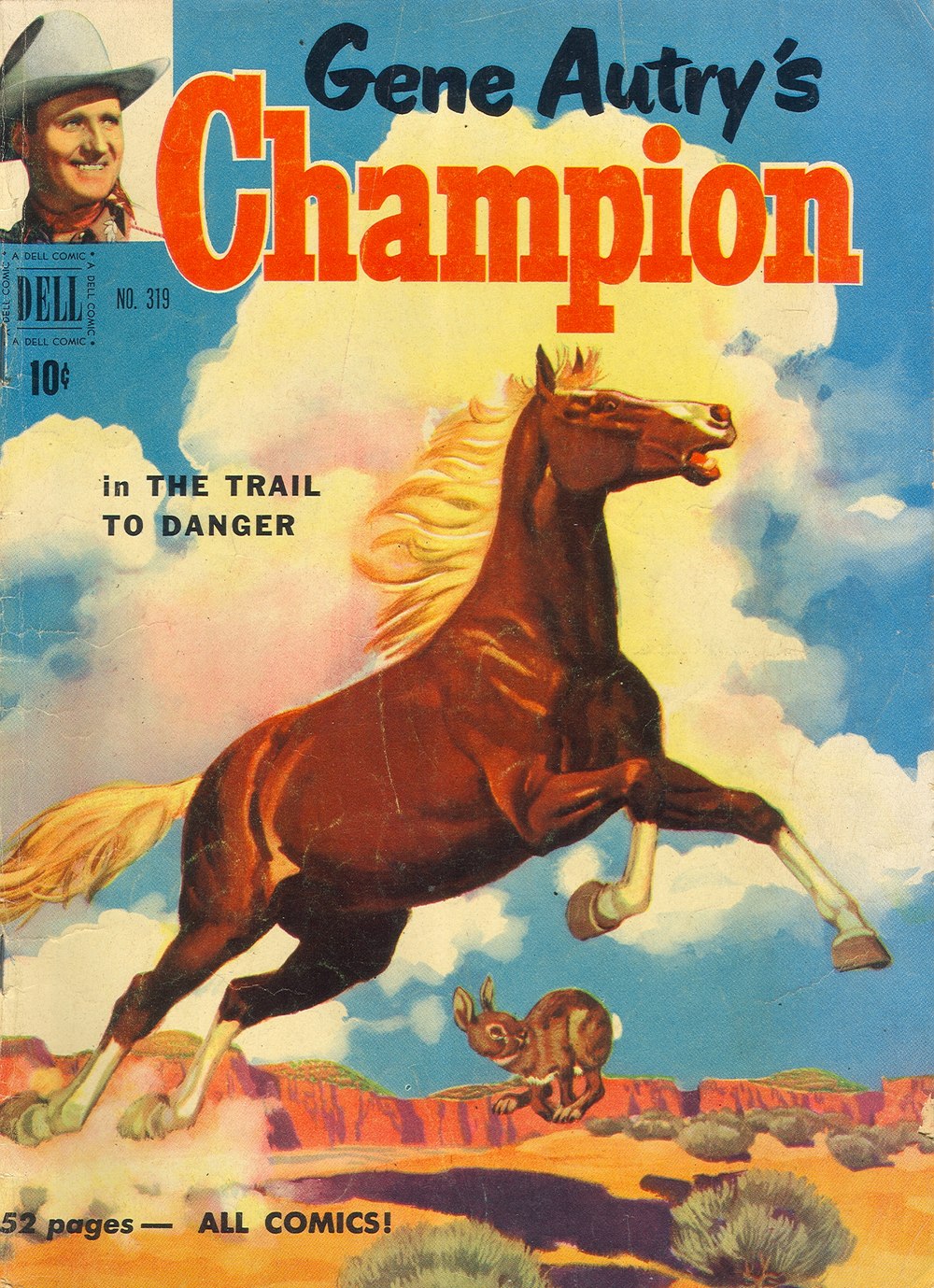 For more on the the life and times of Gene Autry, check out the paperback edition of Public Cowboy No. 1, as well as these previous OUP blog posts: an interview with author Holly George-Warren, and a podcast interview with Jacqueline Autry.